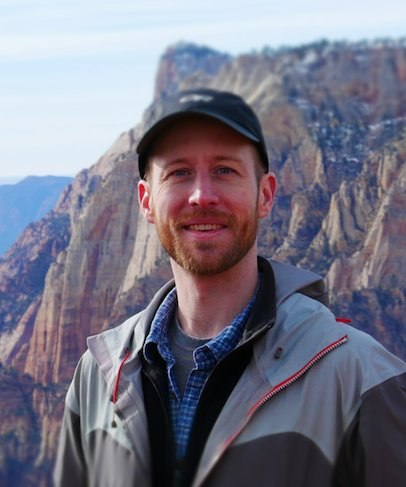 Dallas Card
Email
: dalc@umich.edu
Office
: North Quad 3421
GitHub
,
Twitter
,
Bluesky
,
Blog
Google Scholar
,
ORCiD
I am an assistant professor in the
School of Information
at the University of Michigan. Before that, I was a postdoctoral researcher in the
Stanford NLP Group
and the
Stanford Data Science Institute
. I received my Ph.D. from the
Machine Learning Department
at Carnegie Mellon University, where I was advised by
Noah Smith
.
My research centers on making machine learning more reliable and responsible, and on using machine learning and natural language processing to learn about society from text.
For prospective Ph.D. students

I am open to advising new Ph.D. students starting in Fall 2024. I am especially interested in students who are eager to work at the intersection of NLP, statistics, and historical or cultural analytics.

If you are interested in working with me, please apply to the University of Michigan School of Information and list me as a potential advisor. This is the best way to ensure that I will see your application.
For prospective postdocs

I would be interested in hiring a postdoc for Fall 2024 to work on knowledge infrastuctures, especialy if you would be eligble for the MIDAS Schmidt AI in Science postdoc program. If interested, please email me directly.
Updates
October 2023: Our new paper on media storms has been accepted to Findings of EMNLP (preprint coming soon)
October 2023: I will be attending the Workshop on Operationalizing the Measure Function of the NIST AI RMF in Washington, October 16-17th
July 2023: I will be speaking about evaluation challenges at the MIDAS workshop on Generative AI for Research, July 25-26th
July 2023: I will be attending the CASMI workshop on Sociotechnical Approaches to Measurement and Validation for Safety in AI, July 18-19th
July 2023: I will be attending ACL 2023 in Toronto, July 9-14th, where I will be presenting a paper on Semantic Change Detection
June 2023: I will be attending FAccT 2023 in Chicago, June 12-15th
May 2023: I will be giving a keynote on May 16th at the MIDAS Forum on Building Ethical and Trustworthy AI
May 2023: I will be speaking on May 12th about ChatGPT at the Ann Arbor District Library with Rada Mihalcea!
May 2023: I will be presenting at the Cambridge Language Technology Lab seminar on May 4th.
March 2023: Congratulations to my PhD student Lavinia Dunagan on being awarded an NSF GRFP!!
Current Ph.D. Students
Selected Publications
Recent Professional Service
FAccT steering committee member (2023)
Co-organizer of the NLP+CSS workshop, to be held at NAACL 2024
Area Chair for ACL (2023), ACL Rolling Review (2023), FAccT (2023), NAACL (2021)
Reviewer for ACL Rolling Review (2022, 2021), ACL (2022, 2021), EMNLP (2022, 2021), NAACL (2022, 2021) TACL (2023, 2022, 2021), EMNLP Ethics reviewer (2023, 2022, 2021), FAccT (2022), AAAI (2022, 2021), AIES (2023), The Web Conference (2023), Philosophy and Technology (2021), PeerJ (2021)
About me
I am an occasional guest on
The Reality Check
podcast. You can hear me in episodes
#466
(biased algorithms),
#382
(deep learning),
#362
(Simpson's paradox), and
#227
(fMRI and vegetative states).